Grange Lane Wrought Iron, Sheffield
FREE CONSULTATION AND FREE DESIGN
Home visits easily arranged, simply call 0114 245 1379 
We are a family run business, operating in the Sheffield, Rotherham and South Yorkshire area, with over 45 years experience in wrought iron fabrication. My father, previously trading as Regency Products 101-107 Broughton Lane Sheffield, has now retired, and we would welcome any enquiries that would have been directed towards Regency Products with the peace of mind that you will receive the same quality of product and level of service provided by Regency Products.
We offer a free measuring, estimate and design service. Contact us now by phoning us on our office landline on 0114 2451379 8.30am-5.30pm Monday to Friday, mobile 07930 973050 at anytime. Alternatively, use the email up button to the left of each page, fill in your details, and we will get back to you as soon as  possible to arrange to visit. Please note the we do not ask for a deposit, just payment upon completion of the job to your satisfaction, giving complete peace of mind.
Our bespoke services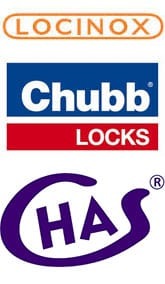 include:-
Wrought Iron Railings
Wrought Iron Gates
Wrought Iron Driveway Gates
Wrought Iron Side Entrance Gates
Wrought Iron Handrails
Wrought Iron Balustrades
Wrought Iron Security Grills and Gates
We specialise in security gates, grilles and barriers for both domestic and commercial premises. Please contact us with your requirements.
Please click on the Our Catalogue link at the top of the page to see examples of our driveway gates, side entrance gates, handrails and railings/fencing.
We provide ironwork for all markets, domestic and commercial. So whether you are a developer, landscaper or private homeowner we are happy to advise and provide the best product to suit your taste and requirements.
Payment terms are by card or cash upon completion to your satisfaction unless by prior arrangement. We reserve the right to remove all property owned by Grange Lane Wrought Iron until payment in full.
We can recreate any design on our website with a choice of rail heads and twisted bar as shown below.
roderick sockettsyllisessn
20. May, 2022.
Highly delighted with the service from start to finish, Lovely blokes did a very good job. Although I never met Martin from the office we spoke many times over the phone and he was just as professional as the guys who fitted my fence and gates. Thanks once again lads. I will certainly recommend you any time
Neil Palmer
20. May, 2022.
Excellent service from the initial phone call to the fitting of the gates. Was kept informed of progress by Martin and the 2 lads who came and fitted them. Great quality and fit would highly recommend!
Sanderson Jez
14. May, 2022.
Absolutely fantastic customer service, way above expectations. Quality gates fitted way quicker than we could have expected at a great price.Can't recommend highly enough
Dawn Phillips
7. April, 2022.
Just had bifold driveway gates fitted. Exceptional craftsmanship and high quality gates. Fantastic professional, friendly service from start to finish. Nothing was too much trouble. I am over the moon with them ! Can't thank them enough and would highly recommend. Prices are comparative.
Paul Allen
25. February, 2022.
Excellent craftsmanship and fitting, first enquired about this gate late January, got great advice, price agreed and fitted shortly after, nothing is too much trouble for these guys, 2 visits were made both on time, the gate is an excellent standard, exactly what we needed.
David King
20. November, 2021.
We wish to thank the team for the side gate fitted at our property today. Solid and strong material, and professionally fitted.Sturdy lock.Very pleased. Thank you.Highly recommend.
Sheila Fothergill
1. August, 2021.
We have just had a pair of gates made for our drive. Fantastic job just what we wanted. Martin and his team were all very friendly helpful. And professional.The job was done very swiftly and the price was comparable. We would definitely use them again and recommend them highly
Stephen Housley
30. July, 2021.
Just had a new side gate fitted 2 time of using the company great bunch of lads all round great would highly recommend to anyone 👍
Jud baxter
6. July, 2021.
I was blown away with the "high standard" of work that was done for me with my handrails, they were very friendly guys that just cracked on with their work, thus making an excellent job of it. They also kindly rectified a seriously bad job that was done on my main gate and handrail that was done previously by an amateur, this again was put back in working order by these superb guys. They loved my coffee, this I do know lol. I can "highly" recommend Grange with great surety, one will be in very good hands. 😊
Had Grange Lane fabricate and fit bi-fold gates and a side panel, quoted at a competitive price. The work was completed incredibly quickly, Martin in the office and the lads who fitted the posts and then the gates were genuinely first class. Overall quality of work and service were top notch, would definitely recommend this company.